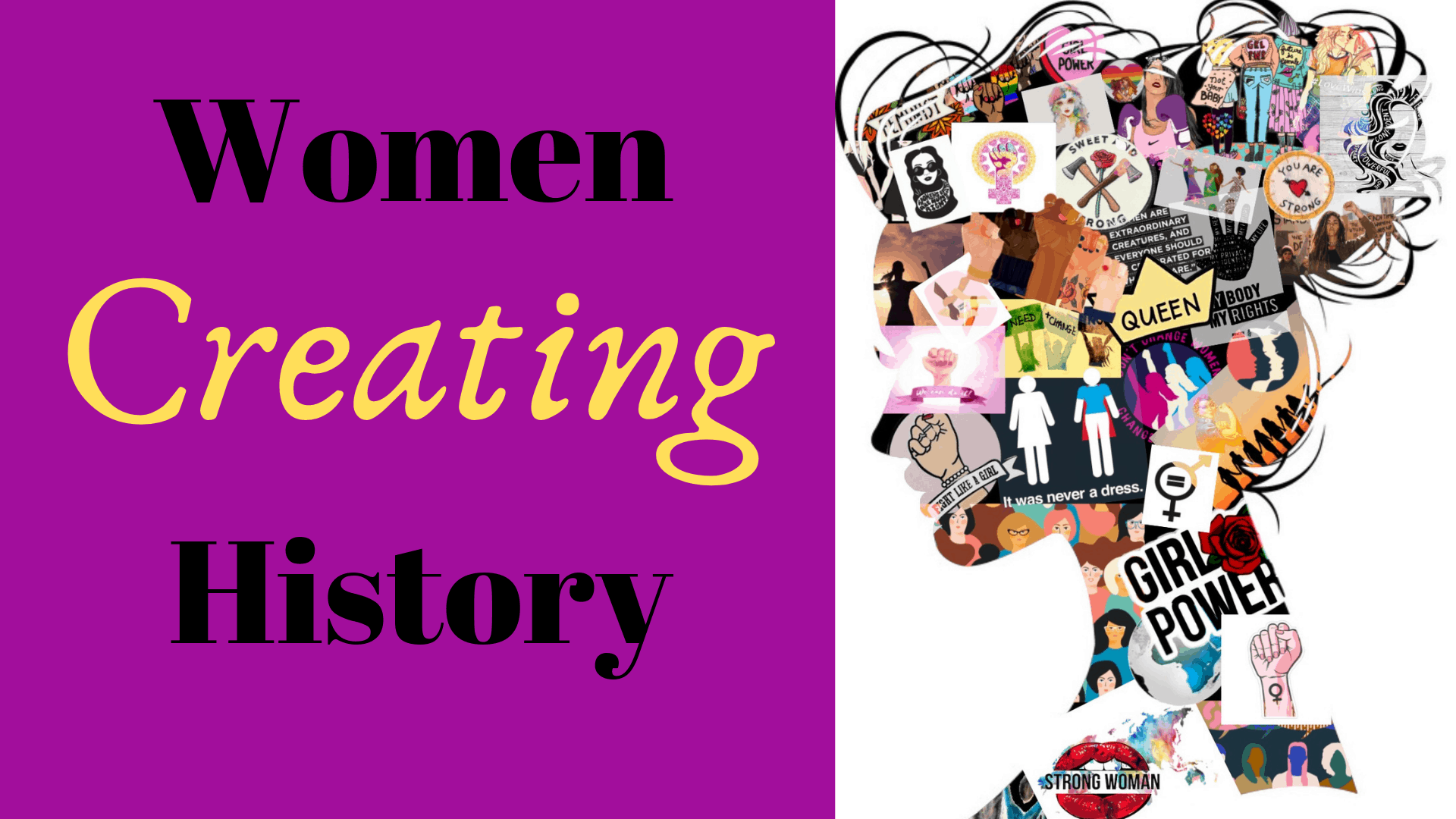 Honoring the women who paved the way for the rest of us
This bias towards men in history impacts how women are viewed.
This website came about after noticing that when researching history, information on men is easier to find. Because of this, we end up knowing more about men in history than about the historical contributions of women. 
Not only is a lot of history biased towards men, but the people writing about history are predominantly male and research appears to show men are more likely to write about men.
An online journal named Slate randomly selected 614 popular history titles and found that 75.8% of them were written by men. Of the history books, 21% were biographies and these were mainly written about and by men.
Only 28.3% of the biographies were about female subjects

71.7% were about male subjects

87% of the biographies were written by men

Of the male authors writing biographies only 6% of them wrote about a woman.
https://www.theguardian.com/books/2016/jan/11/popular-history-writing-remains-a-male-preserve-publishing-study-finds
A study presented in the book American Multicultural Studies: Diversity of Race, Ethnicity, Gender, and Sexuality found if a textbook contains about 1,000 pages:
Only 3% of that text will be about women.

There will be four pictures of men for every picture or drawing of a woman.
If we only read about men's achievements, we might end up thinking that women are less than men. This bias feeds stereotypes like women and girls are weaker than men. When we present the facts that there are tons and tons of women out there beating and doing what some people think to be "a man's job" then there might be a higher chance of negative gender stereotypes vanishing.
There are many women who have impacted our society and world and are not getting the recognition they deserve.
This website is dedicated to their honor.

My name is Elliana. I am a 7th grader who loves history, reading, sports, and who fundamentally believes in gender equality. 
I want to help empower women and believe that everyone should be treated equally.  To do this, I created a centralized place to easily find information on strong women who have paved the way for the rest of us.
This website will give students easier access to information on amazing women in history and give them ideas for their history projects. One of my social studies teachers told me that very few students present information on important women in history and I want that to change. I have learned so much throughout this project and have been amazed and inspired by these incredible women. I look forward to continuing to add more women to the website.
These women have done amazing things. Let's celebrate them!