Women have helped advance science and mathematics. Here are a few females leaders:
Hertha Ayrton

By Bain News Service, publisher - Library of Congress Catalog: https://lccn.loc.gov/2014716701 Image download: https://cdn.loc.gov/service/pnp/ggbain/36500/36552v.jpg Original url: https://www.loc.gov/pictures/item/2014716701/, Public Domain, Link
Hertha Ayrton was an inventor, engineer, and mathematician. She invented a rod that made lighting quieter and not constantly flickering. She had been pushed to make this when she and her partner, William, had seen and heard the constant flickering and hissing of streetlights and the lights in the movie theaters. Hertha was also good friends with Marie Curie, and also invented the Ayrton fan, which would blow away mustard gas in World War I.
Marie Sklodowska Curie

By Unknown - http://www.biusante.parisdescartes.fr/histmed/image?pall0381, Public Domain, Link
Marie Sklodowska Curie was the first woman to win the Nobel Prize in Physics and Chemistry and first person ever to win to win a Nobel Prize twice. Curie and her husband discovered polonium and radium. After her husband passed, she further developed X-rays. She was born in 1867 and passed in 1934.
https://www.biography.com/people/marie-curie-9263538
Hypatia

By Drawn by Jules Maurice Gaspard (1862–1919) - Elbert Hubbard, "Hypatia", in Little Journeys to the Homes of Great Teachers, v.23 #4, East Aurora, New York : The Roycrofters, 1908 (375 p. 2 v. ports. 21 cm), Public Domain, Link
Hypatia is one of the earliest known female mathematicians and philosophers. She was born in Alexandra, Egypt. Hypatia is also one of Alexandra's first female teachers and was an expert in astronomy. She made a new version of the hydrometer and her accomplishments impacted and inspired many people and things. She is thought to be born around 350 and 370 CE, but nobody knows the exact date.
Wang Zhenyi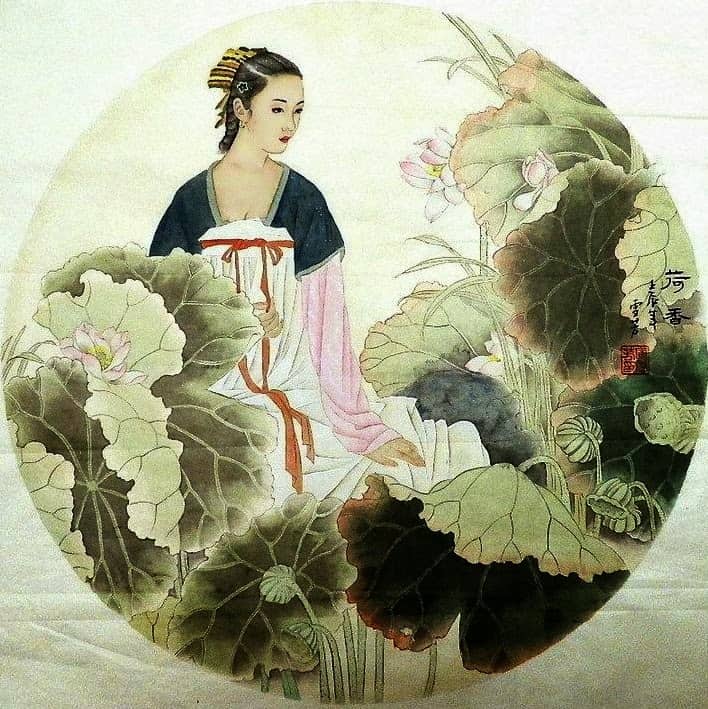 Wang Zhenyi is one of the greatest scholars in China. She was born in 1798 in the Qing Dynasty, where women had no legal rights and weren't given the opportunity to have an education beyond cooking and raising childdren. Luckily, Wang came from a family that believed in education. She recorded lunar eclipses and equinoxes and wrote about trigonometry, multiplication, and division. Wang also brought attention to the injustice that was happening around her through poetry. Sadly she only lived to be 29, but still had a huge impact on math, astronomers, and scientists.
https://massivesci.com/articles/wang-zhenyi-poetry-venus-math/