There are many LQTBQ+ women who have made a difference in others' lives and helped advance LGBTQ+ rights because of their bravery. Here are snapshots of a few:
Renée Richards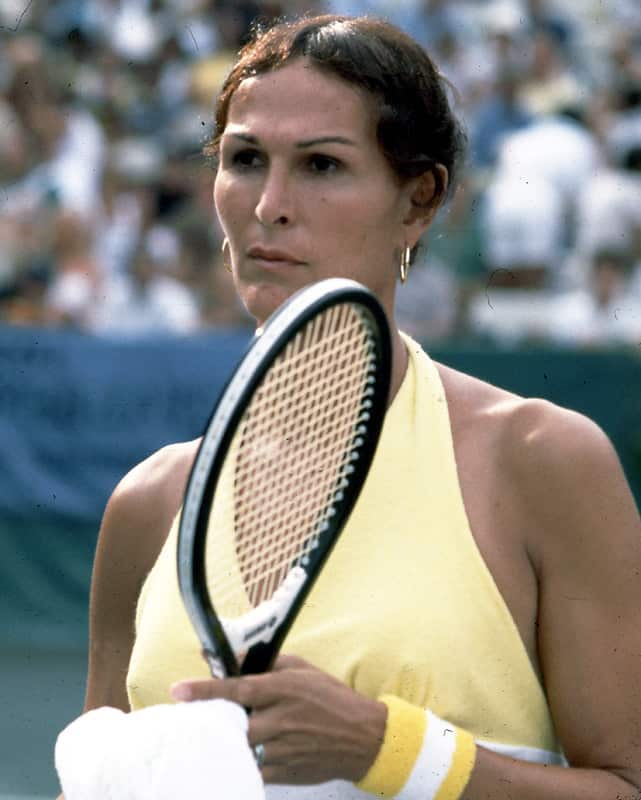 Renée Richards is known for playing professional tennis after her male-to-female transition. Almost 24 years before, Renée Richards, had entered the US Open under her former name, Richard Raskind. In 1976, she entered the US Open as a woman. As a child, Richard had dressed up as a girl and would wear her sister's clothes. Renée Richards was born on August 19th, 1934. Richards was also an eye physician and has written books on her life.
https://www.nytimes.com/2007/02/01/garden/01renee.html
http://www.tennis.com/pro-game/2017/07/40-years-later-renee-richards-breakthrough-important-ever/68064/
Diana Nyad

By Gage Skidmore, CC BY-SA 3.0, Link
Diana Nyad is an American swimmer, who at age 64, became the first person to swim from Cuba to Florida (110 miles), without the protection of a shark cage. She had 4 failed attempts before finally completing the swim, and finished it in 52 hours 54 minutes and 18.6 seconds. At age 14 she had been sexually assaulted by her swimming coach and had then turned towards competitive swimming to try and overcome her anger that arose. Diana came out as being a lesbian in her 20's. She used to bring her girlfriend to her work lunches, refusing to listen even though they would tell her not to.
https://www.britannica.com/biography/Diana-Nyad
Caitlyn Jenner

By US Mission to the UN - https://amp.twimg.com/v/1f184e96-fdd0-4ddb-87ff-c9d9947b48d3 twitter, Public Domain, Link
Caitlyn Jenner is a trans woman who won the decathlon in the 1976 Olympics. Originally Bruce Jenner, Caitlyn came out as being trans in April 2015 becoming the most prominent athlete to publicly come out. She is also the first American to run a victory lap, while holding the American flag, after winning an Olympic event.
Per https://www.britannica.com/biography/Caitlyn-Jenner
In April 2015 Jenner announced that she identified as a woman, and two months later she revealed that she wanted to be referred to as Caitlyn Jenner. I Am Cait, a reality series documenting her transition, debuted in July; it ran for two seasons. Jenner's public shift from a male gender identity to a female one became a cultural touchstone. Her efforts to raise the visibility of transgender people were both widely praised and heavily scrutinized. The memoir The Secrets of My Life was published in 2017.
Janet Mock

By Juston Smith - Own work, CC BY-SA 4.0, Link
Janet Mock is an actress, TV host, and a transgender rights activist. She is also a trans woman herself and is now fighting to help others who might have been placed in the wrong body. She worked for Peoples Magazine for 5 years before coming out as trans. Janet was born on March 10, 1983.
https://www.newyorker.com/podcast/political-scene/janet-mock-finds-her-voice
Laverne Cox

By Greg Hernandez - https://www.flickr.com/photos/greginhollywood/13840369845/, CC BY 2.0, Link
Laverne Cox is a trans woman who plays Sophia Burset, in the television show Orange is the New Black. She is the first openly trans person to be nominated for an Emmy award in acting. She has starred in many more shows and movies, but is most commonly known for starring in Orange is the New Black. Laverne is also an LGBTQ+ advocate.
https://www.imdb.com/name/nm1209545/bio?ref_=nm_ov_bio_sm
Audre Lorde

By Elsa Dorfman - en:User:Elsad - http://en.wikipedia.org/wiki/Image:Audre_lord.jpg, CC BY 2.5, Link
Audre Lorde is a successful African American poet. She earned her BA from Hunter College and MLS from Columbia University. Audre began writing poetry at the age of 12 or 13 and had one of her poems published in the magazine Seventeen while she was still in high school. She met her long-time partner, Frances Clayton, in 1772. Lorde told one magazine that she felt like she sometimes communicated in poetry, and the issue of not being able to find the right words is what inspired her to begin writing it.
https://www.poetryfoundation.org/poets/audre-lorde
Beth Ford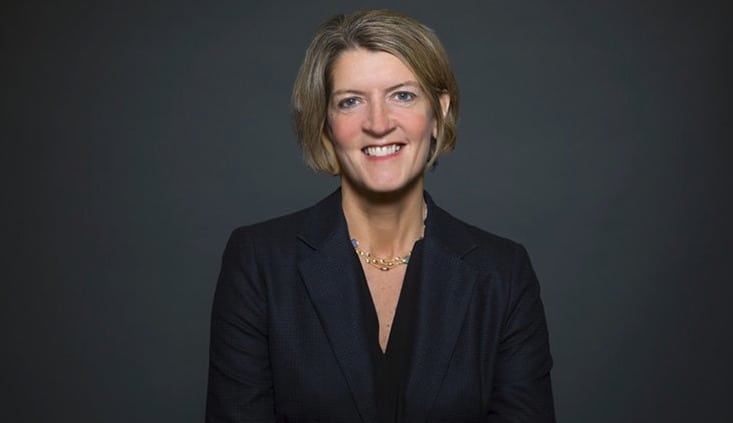 Beth Ford is the first openly gay woman to become CEO of a Fortune 500 company. In this position at Land O'Lakes, she becomes 1 of only 25 women running Fortune 500 companies. She serves as an LGBTQ+ role model.
https://moneyinc.com/land-o-lakes-ceo-beth-ford/
Tracey "Africa" Norman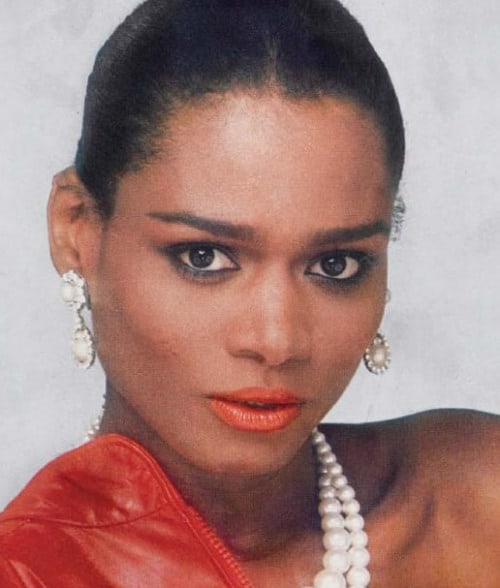 Tracey Norman is an African American trans model. She first modeled for "Italian Vogue," becoming the second African American woman to make the cover of Vogue. She was then the face of one of Clairol's products for 6 years. Other places she modeled for are Essence, Vogue Italia and Harper's Bazaar India. Norman was born in Newark, New Jersey and later in her life, she became part of a drag show, ending up becoming the "mother" of The House of Africa. She was entered into the ballroom hall of fame in 2001. Ballroom is described as an underground LGBTQ subculture.
Tracey Norman describes her experience as being outed as a trans women after working for years as a woman in modeling:
Per Cut magazine:
It's taken Norman years to understand that perhaps Taylor and her agency felt betrayed or lied to. But the reaction itself is proof of why she had to keep her secret. Being out was never an option. "I've always said that the person that walks through the door first leaves the door cracked. There was a perception that a transgender woman couldn't be passable and work in fashion magazines and land contracts. I proved that wrong. I left the door cracked for other [transgender people] to walk through."
https://ubuntubiographyproject.com/2017/12/15/tracey-africa-norman/
https://www.thecut.com/2015/12/tracey-africa-transgender-model-c-v-r.html
Danica Roem

By Ted Eytan from Washington, DC, USA - 2017.07.26 Protest Trans Military Ban, White House, Washington DC USA 7684, CC BY-SA 2.0, Link
Danica Roem is the first openly transgender woman to be elected and seated in the United States legislature. Her opponent used attack tactics such as misgendering and he refused to publicly debate with her. Virginia saw through these ignorant attempts and elected her to the Virginia House of Delegates.
https://www.washingtonpost.com/local/virginia-politics/danica-roem-will-be-vas-first-openly-transgender-elected-official-after-unseating-conservative-robert-g-marshall-in-house-race/2017/11/07/d534bdde-c0af-11e7-959c-fe2b598d8c00_story.html